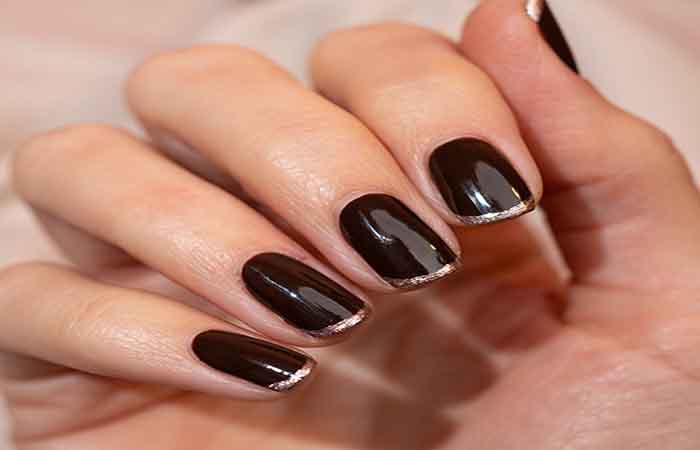 Nail polish has always been an accessory for flirtatious women, but in recent years its popularity has skyrocketed. Many manicure and pedicure sets have entered this niche and offer many more options. For some time now, a little new has appeared: the semi-permanent varnish!
The main advantage of semi-permanent polish is that it lasts for at least two weeks without flaking on the hands and 3 to 4 weeks on the feet! Semi-permanent varnish is more than a varnish, it is an acrylic gel in which color pigments are incorporated. It is applied like a classic varnish but dries only under UV lamps which allows the material to harden and set for 2 to 3 weeks. You can do it at home, in fact, many brands like Maryton offer complete nail kits to allow you to install your semi-permanent yourself.
In all cases, the technique remains the same: it is applied in 4 coats: a base, two coats of varnish then one of top coat. After each application, we spend 2 minutes under a UV lamp to catalyze it and 30 seconds under an LED lamp. Don't forget to do your basic manicure: file, push back cuticles, polish. In institute, the professional will do it before any installation. At home, do not forget this step if not the varnish will not last as long as expected!
A significant advantage, the installation does not require any sanding of the nail, which avoids many attacks that will weaken it. 2 to 3 weeks after application, when the nail has grown back and an unsightly demarcation begins to appear, we remove our varnish by putting our fingers in cottons soaked in acetone remover and then wrapped in foil wrappers. Drop off in 6 minutes, watch in hand!
Hoping to have been helpful!
Read also:The things you need to know about semi-permanent varnish