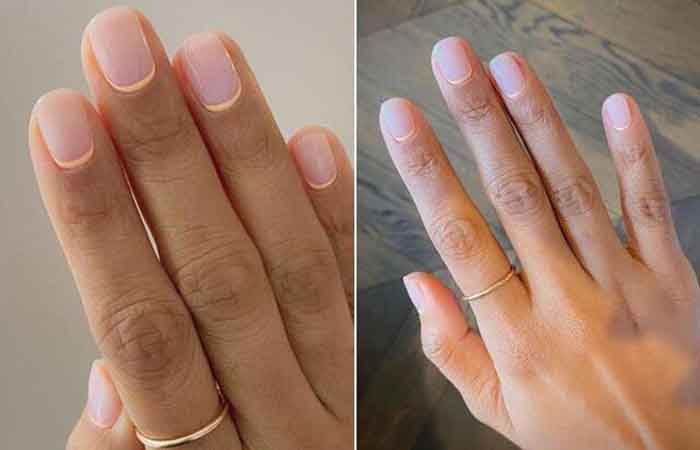 The classic French nail, which we all know, consists of applying an opaque white line to the edge of the nail on a nude base. Today, this technique is reinvented in several forms, all as original as each other. In this blog, your nail supply expert Maryton will explain the French reverse trend.
The French reverse
We found that two trends stand out: First a traditional French nail, with exaggerated features on the edges of the nail. We mainly use colors and sometimes different glitter to give it an effect of depth. The second version is simply a French nail but upside down. The application method is exactly the same as a French manicure, the only difference being that instead of applying the white color or the color at the end of the nail, we will focus on the base of the nail.
Double French Shaded
We first make the first gradient over the entire surface of the nail and cook this first layer under the lamp. We then start the French by following the same steps, but this time we reverse the colors at the end of the nail and we finish with a top coat.
The V french tip
The V French tip is very similar to the classic French tip. The only difference is that the tip of the nail must be traced in a V shape. As with the French tip, different colors can be used or a traditional white color can be used.
Now that you know the French reverse trend, take action with your manicure sets!
Read also: Fall 2022 nail art trends