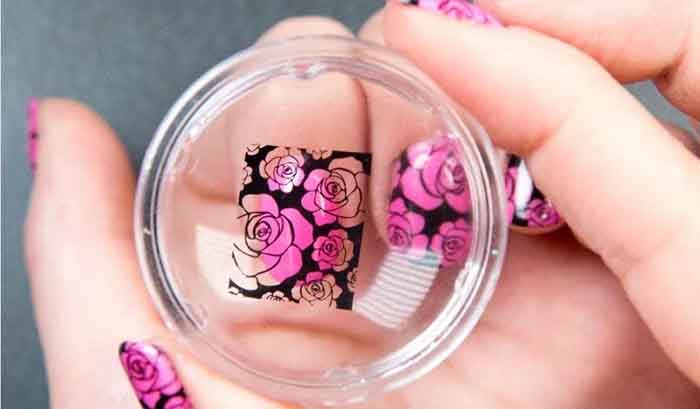 Today I'm talking about a technique that allows you to create beautiful nail art in a very short time, nail stamping. In this post I want to give you some tips and some ideas on how to use them.
Nail stamping: what it is and how to use it
The nail stamping kit is composed of a stamp, a disc with imprinted designs, a scraper and special enamels. It is necessary to cover the design imprinted on the disk with a light layer of enamel and remove the excesses with the scraper. Next, you will need to capture the decoration with the stencil and quickly imprint it on the nails, like a stamp.
You will have to be very fast because the glazes used for stamping are denser than normal and dry rather quickly. At the end, pass the top coat to seal everything and that's it. If you allow too much time to pass, the design will dry out and it will not be possible to transfer it perfectly onto the nail.
I tried the top coat technique, but it doesn't look good, why? The top coat technique or, as I call it "DIY patches" is simpler than the traditional one. But you have to be very careful to spread the transparent topper on the perfectly dry design to avoid smudging. Furthermore, once the decoration has been removed, you will have to position it carefully because, once placed on the nail, it will be impossible to remove or move it without causing damage.
Where can I buy a complete kit with everything I need?
As previously mentioned, there are various nail supplies online. If you are looking for an e-store where you can buy the nail beauty supply, take a look at us. In the Maryton website,you will find a rich assortment of professional products at affordable prices!
We've come to the end of this post and I'll meet you at the next episode!
Read also:Nail Art: tips for getting started