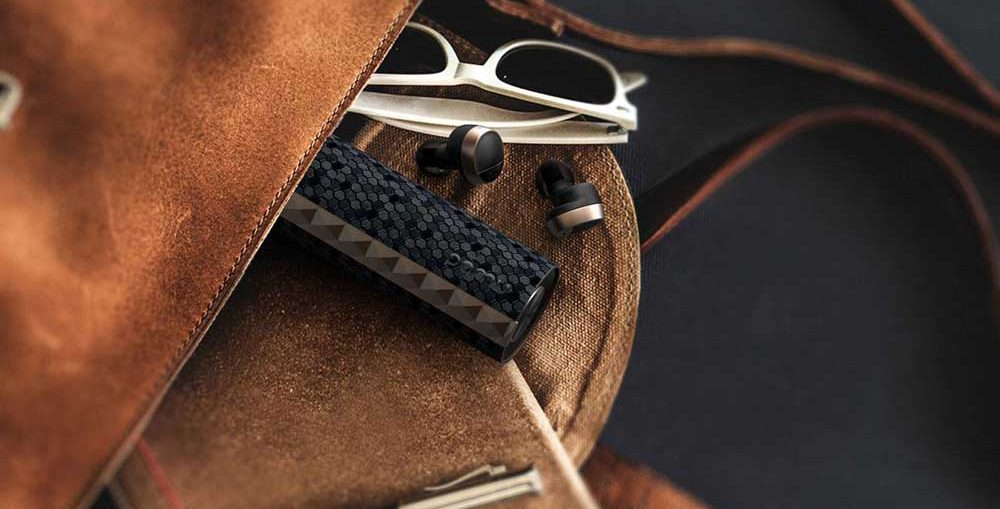 After the Padmate has released true wireless headphones to many models, such as Padmate PaMu Scroll or Padmate Tempo T5, and this latest with PaMu Slide. Padmate is another brand of true wireless headphones from China that are very popular. Causing Padmate not to wait to prepare to launch a new true wireless headphones, which are upgraded in many points from the previous model PaMu Scroll. This time, the name is Scroll Plus. The external change is called to the order a little more beauty to the uniqueness of the case, but the charging cylinder remains the same.
The chipset from Qualcomm supports aptX Codec
The obvious development part is the internal specifications that have changed to use Qualcomm's processor chipset (the same brand that makes the most of the smartphone's CPU at this time. ) Is a replacement from the old Airoha chipset. When changing the chipset, the obvious thing is that aptX codec support has been added, making music playing via a Bluetooth connection sound quality. Of playing music from CDs ever. In addition, a significant change to the PaMu Scroll Plus is the Battery Life, which is a 6 hours, longer than per session just 3-4 hours. Charging only allowing the wearer to listen to music for almost one time longer than before. Including the case that the charger can be in standby mode, longer than before from 80 hours to 160 hours, which means that it is not necessary to charge often Again. For the new pamu earbuds, this is due to the adjustment that the power consumption of PaMu Scroll Plus uses less energy than before. In addition, what is added is the touch controls. The current version of the PaMu Scroll make the control more convenient, because it can touch light. In the use of various commands, no need to press anymore.
Connection is still using Bluetooth 5.0.
For parts that are still the same, it is considered that there is no need for further development because it is considered to be okay, like automatic connectivity with smart phones and other devices. Use Bluetooth 5.0 for connection and including support for wireless charging as well. Padmate PaMu Scroll Plus has various upgrades. Interesting from the first model in many parts, which will make the actual experience to be different from the original.
In addition, Padmate itself will be released. Padmate PaMu Slide which has a slide-open charging case. Calling anyone who likes this Padmate brand might have to wait patiently for slide. But for PaMu Scroll Plus, it can be ordered from moldac.com.