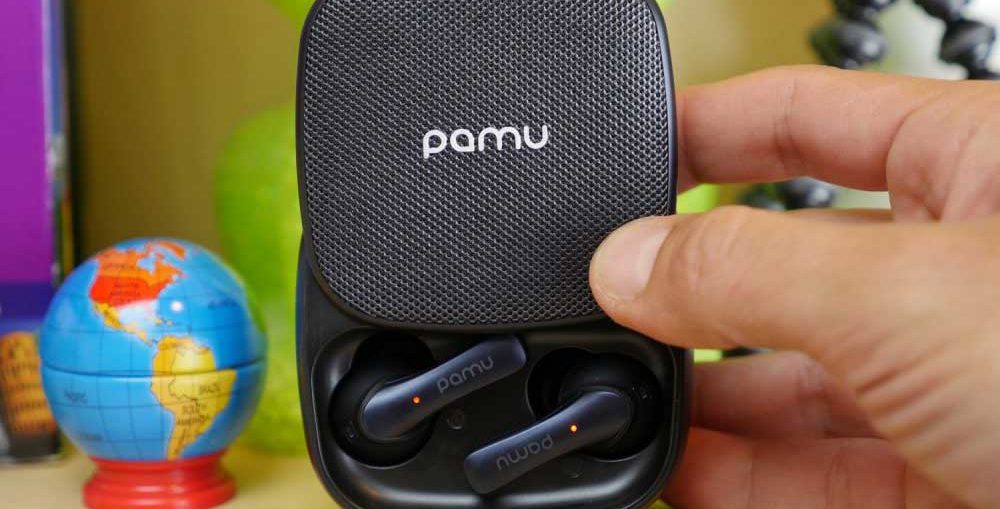 Today we are looking at the Pamu slide, now these on the IndieGoGo they've raised 3 million dollars and not only that but they're also backed by a couple NBA players including Spencer Dinwiddie and DJ Augustin. They're claiming that they have the most stable Bluetooth 5.0 connection, superior sound and powerful bass, that sounds all good to me.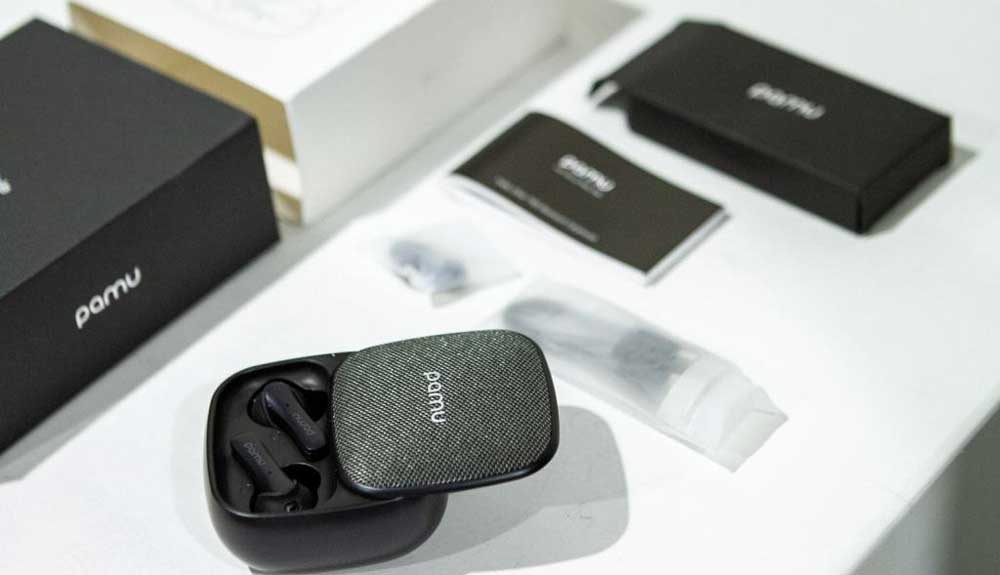 It does have auto pairing in there, they're so comfortable and good enough to wear all day long. it is IPX6 sweat-proof rated, so you shouldn't have to worry about sweat or even running in the rain. You could probably even shower with these, they're IPX6 so they're supposed to withstand some pretty powerful water. Those are cool looking, but the charged case have a rather large, instruction manual in multiple different languages, very easy to read, and nice illustrations. Then we got about a foot long USB type-c cable, extra ear tips, so you can see they're very ergonomically shaped. You've got the case slide it open, the case itself is a 2000 milliamp hour battery, so it will give you I think 6 OR 5 charges. The batteries themselves on the earbuds will give you a total of 10 hours of playtime. That's good. Also, because it has the fast charging, 5 minutes of charge will give you a full hour of use.
So, not only are there waterproof but their shake proof. All right, what are the controls, is an actual touch, I like that, they made it very discreet, you don't even know it's there. We can use them independently of each other, they both have microphones on it, so you can fully use one or the other which is great.
It sounds really good and clear, it's very clear. It picks up that real low base pretty well, no distortion. The highs, mids and lows, they all ound really well equalized, I'm liking these. Back to the charging case, I didn't even notice that it's also a wireless power bank, that is awesome and so apparently. You can get it with and without the wireless charge case, and the one that does not have wireless charging for only 49 bucks, if you want the one with the wireless charging it's 69 bucks.