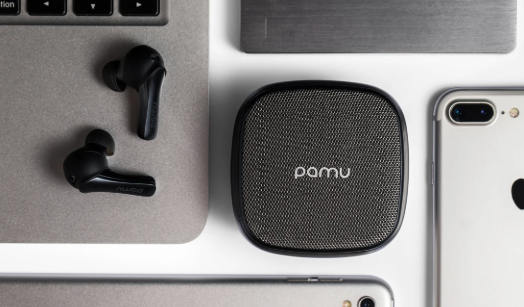 For almost for one month, finally I received the pamu slide earphones(the version without wireless charging) today which bought from the crowdfunding project on Indiegogo. The package is simple,the white outer box with a product drawing, and the inner-box is a black box with magnetic clouse. The package including sliding open and close charging case, different sizes ear tips, charging cable and a manual.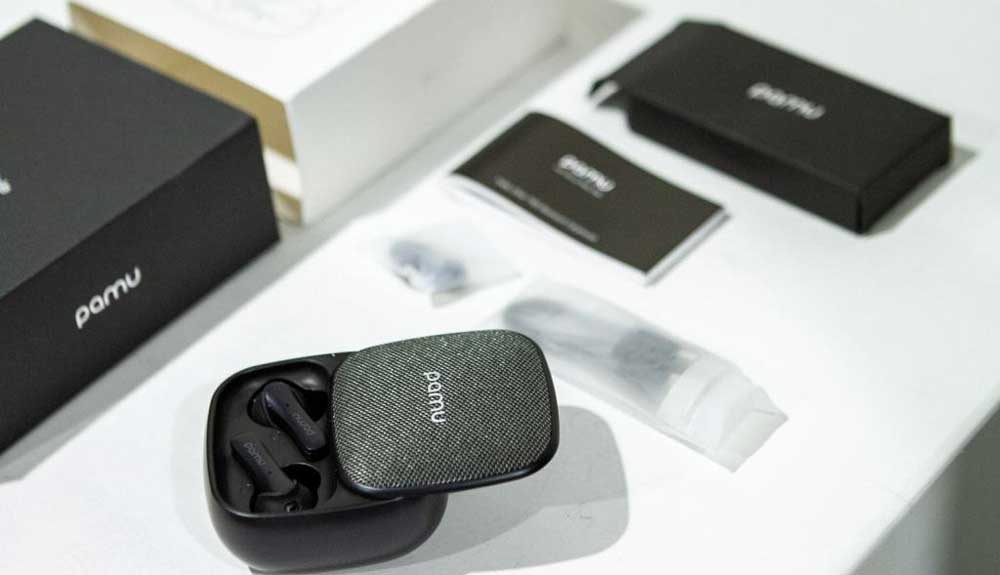 The charging box is a door-type opening and closing, and there are 4 LED power indicator lights on the box surface. The headphones are placed in a stable position, because there is magnetic attraction, but there are some problems in the design, because after opening to the top, the bottom of the cover is attached to one of the earphones, and the fingers are thick and I have little hand.
Before the join retention message sent CARRY CASE (single buy USD 15, expensive …), the box manual texture is wrong, there is a network partition can put accessories.
One of the sound positions is oval, and the shape of the ear gel is specially customized. If you want to use other ear gels, you should use more clips.
The new machine is fully charged, with 1 plus 6 broadcast SPOTIFY, listening to about 1 hour (about 80% volume), Zhong 90% electricity, the official dialect 10 hours of play time I estimate that 50% volume should be true first .
The sound quality is initially open to the lower middle, the analysis is wrong, listening to POP, DANCE, HIP HOP, the details are called clear and confessed, the bass is a few bombs, the amount is also enough, and the retraction is fast. The vocals are qualified, warmer, and the teeth are much more comfortable.
Let the ICBC go to the bus, go back to the car dealership, and put the phone in front of the trousers bag. The whole process is unbroken, and the connection is a good number. It is necessary to go to the big shopping malls next day to try to prevent interference. I haven't had a chance to try the phone yet, so I talked about the quality of the call.
Compared with the recent rambler TWS1 / TWS5, the sound quality is between the two, but the sound insulation ability is enough for the rambler, probably because of the short tube design, the ear gel is always enough.