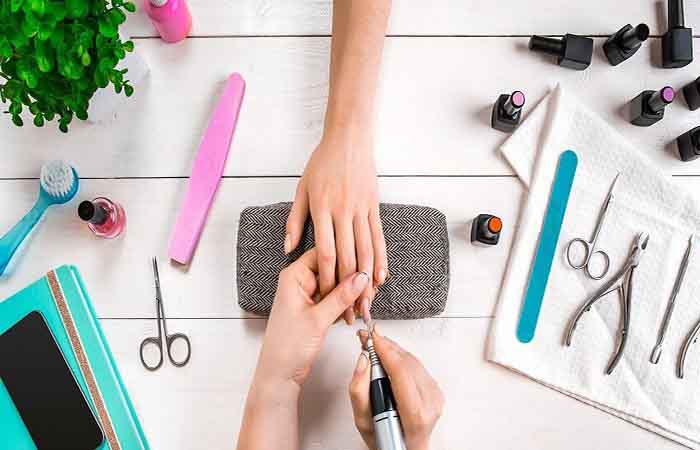 As a nail technician, in addition to the essential equipment, there are some small equipment that are also essential. In this article, your nail supply expert Maryton gives you answers. Just keep reading!
To do gel nails or other nail services, you also need specific equipment:
1. For the cuticles:
Pliers of different diameter to cut cuticles and small dead skin around the nails.
A cuticle pusher to take off and push back the flesh.
Different pairs of scissors to cut the cuticles very precisely without risk of injury.
2. For the nails: coarse grain, medium grain and fine grain files to file the surface and the free edge of the nails, false nails or to remove the gel.
3. For the realization of nail art and the shaping of false nails: manicure brushes of different sizes.
4. Possibly a nail clipper to correct the size of the nails.
If you're just starting out as a nail technician, a practice hand is part of the equipment you need. The perfect mastery of the techniques is based on the repetition of the different protocols.
Hoping that this article has pleased you and will give you ideas! In addition, I also advise you to invest in some professional manicure sets to care for your nails!
Read also: How Does A Nail Printer Work?